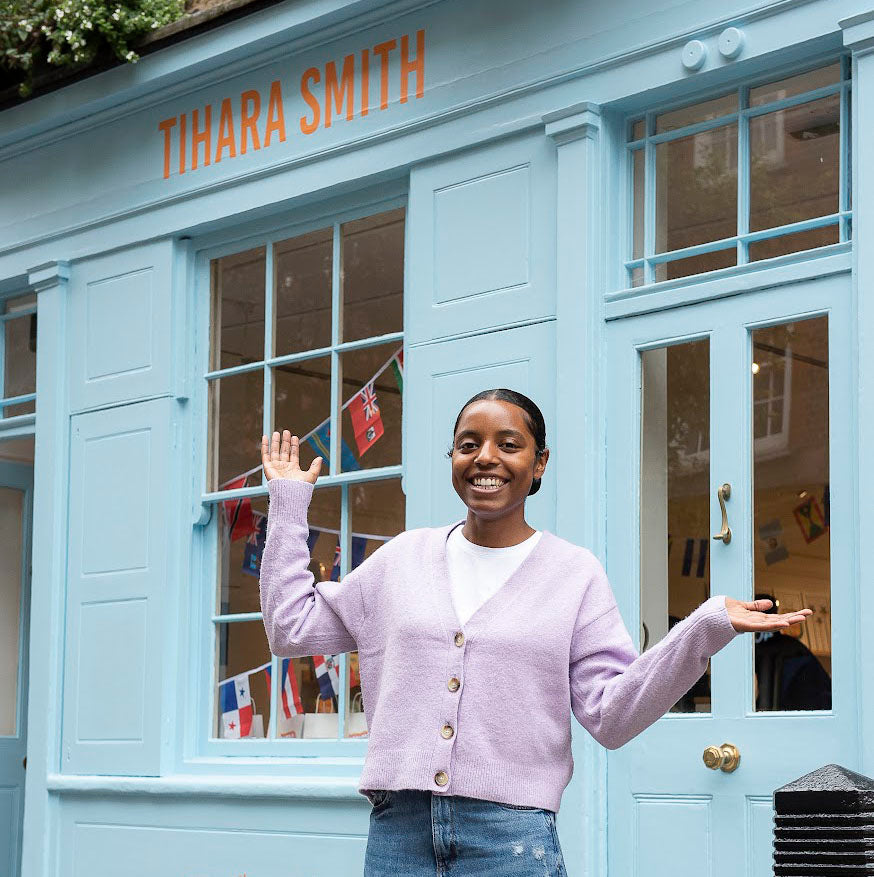 Seven Dials Pop-Up Shop Now Open!
More details about the Seven Dials Pop Up Shop...
After months of planning, I'm so excited to share with you that the Tihara Smith pop-up shop is now open in Seven Dials!
Back in March, Tihara Smith was announced as the winner of Start Up with Seven Dials, along with three runner-up brands that were selected by the judging panel. The three other brands who will be opening, or have opened a pop-up store in Seven Dials are Olive Jennings, KATI KAIA & Billi London. 
Tihara Smith Pop-Up Shop
With the help of Seven Dials, we've created a tropical oasis in the heart of London so you can feel like you're on a Caribbean island - if only for a few blissful moments! You can see and interact with all the Caribbean inspired products you find on the website in person, plus discover a few exclusive products that aren't available online! The mini Caribbean 'food market' offers a range of Caribbean inspired or tropical snacks from small independent UK brands, so you can treat yourself to a Jamaican rum cake, scotch bonnet chilli jam or an exotic fruit
 
Throughout our stay in Seven Dials, we'll also be inviting some other amazing small and independent brands to showcase their products - so there will always be something new to see when you visit! 


Also, be sure to subscribe to the email newsletter as throughout the pop-up shop I will be sending discounts and offers exclusively for newsletter subscribers. You can sign up using the form in the footer of the website. 
Location & Opening Times
The pop-up shop is located on:
37 Neal Street, London WC2H 9PR
The opening times are:
| | |
| --- | --- |
| Monday | Closed |
| Tuesday - Saturday | 11am - 6pm |
| Sunday | 12pm - 5pm |
 *Friday 3rd September the opening hours are 11am - 3pm
The pop-up shop closing date is 25th September 2021, so be sure to pop by before then! 
See you soon! 
I'm looking forward to seeing you all at the pop-up shop. If you want to register your visit to have it pencilled in your calendar you can register via Eventbrite below. But of course, you can just turn up whenever you want to visit 😊
Visting Seven Dials in London
Find out more about the best ways to get to Seven Dials here.
Seven Dials is only a short walk from iconic London destinations like Covent Garden, Leicester Square and Regent Street. On your visit to the pop up shop, you could also plan to explore some more of Central London and Seven Dials. Have a read of this blog post for some inspiration on where else to explore in Seven Dials.