This store requires javascript to be enabled for some features to work correctly.
Summer 2021
SEVEN DIALS POP UP SHOP
Our Seven Dials pop-up shop is now closed. Thank you to everyone that visited and supported our first ever pop-up shop! We loved bringing a taste of the Caribbean to the streets of London. It was so amazing to meet our lovely customers in person - your support and kind words are so appreciated 😊
If you were not able to visit the pop-up shop whilst we were open, we've put together some of the highlights here so you can still experience our tropical oasis - even if it is through a screen!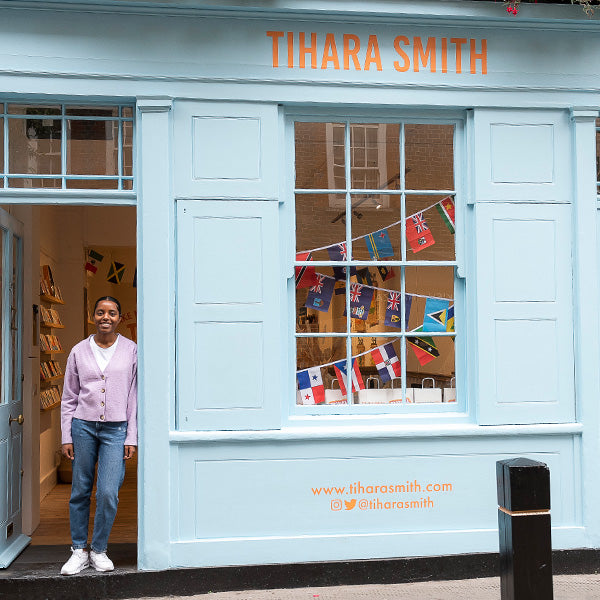 LOCATION
37 NEAL STREET
Here is our amazing bright blue pop-up shop at 37 Neal Street! It was great to be lined up on the iconic London street for six-weeks between brands Subdued and Ollie Quinn.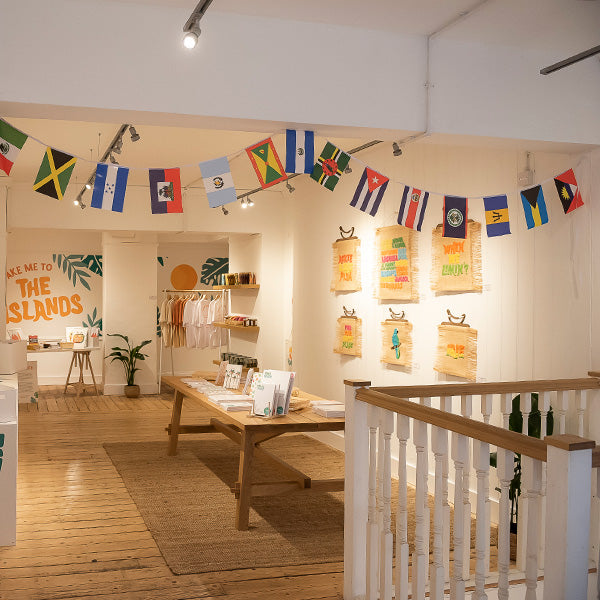 ACTIVITIES
NOTTING HILL CARNIVAL
We hung Caribbean flags in our store in Seven Dials to celebrate Notting Hill Carnival weekend. We loved the flags so much that we kept them up for the rest of our time in the pop-up shop. Many people came in specifically because they saw their flag represented in Central London. It was special to be able to highlight the Caribbean islands in this way, as they are often overlooked.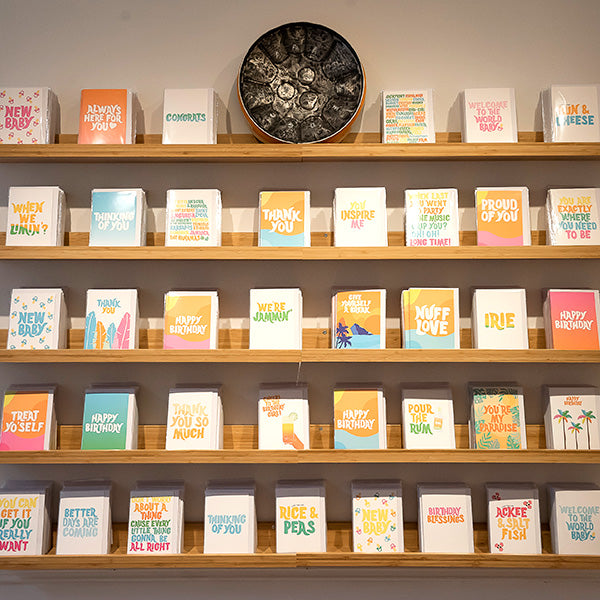 Product Display
GREETING CARD WALL
SUPPORTING OTHER SMALL BUSINESSES
GUEST BRANDS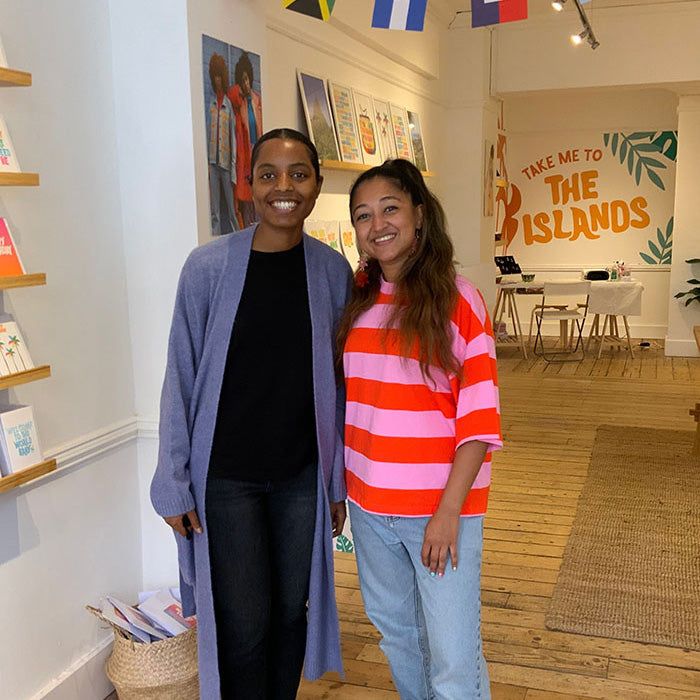 Kam Creates
Whilst in the pop-up shop, we were joined by amazing guest brand Kam Creates who showcased their colourful jewellery and offered tropical manicures.
Visit Kam Creates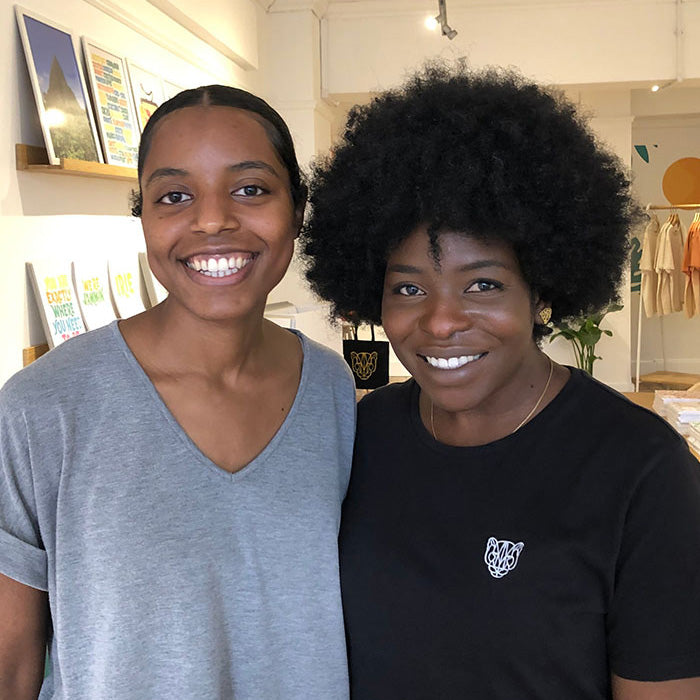 Bami London
Bami London joined us one weekend to present their limited edition hand-stitched leather accessories, jewellery, pins, patches and apparel.
Visit Bami London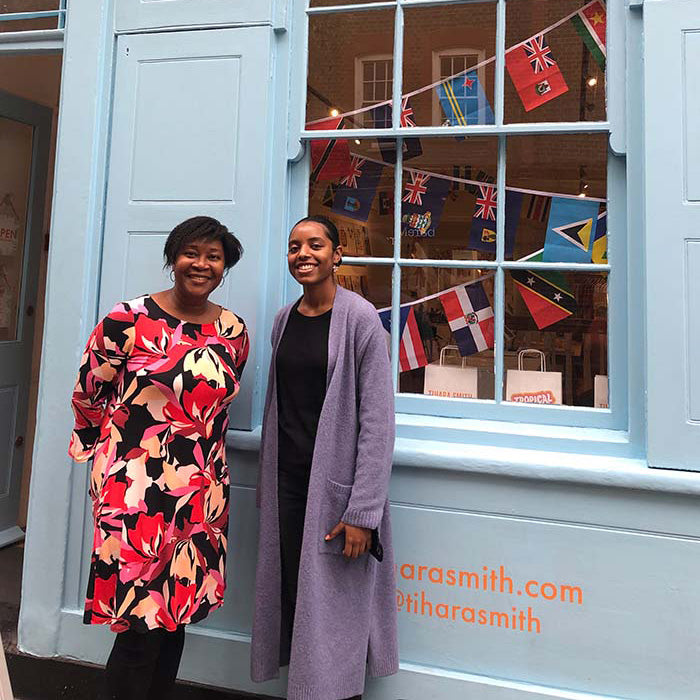 Windrush Bay
Our friends at Windrush Bay joined us to highlight their tropical fruit and veg boxes and sold a selection of their quintessential Caribbean ingredients.
Visit Windrush Bay
TROPICAL TEES
We debuted our four tropical tees at the pop-up shop, perfect for a laid-back look paired with your favourite denim.
Check out this TikTok tour of our Seven Dials pop-up shop, and follow @tiharasmith on TikTok to see more!