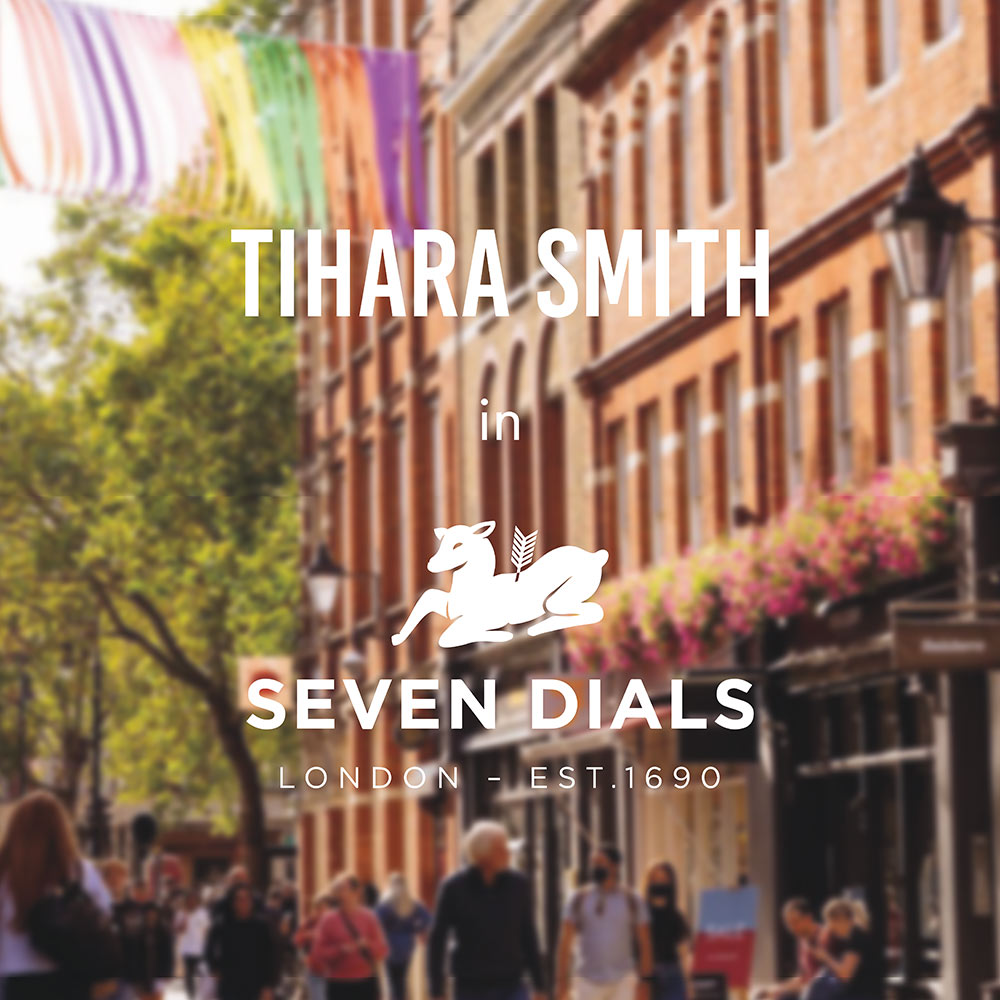 Pop Up Shop in Seven Dials London ✨
Our first ever pop up shop in Seven Dials...
I'm so excited to share that Tihara Smith will be bringing a taste of the Caribbean to London's Seven Dials this summer as the winner of Start Up with Seven Dials 🌴
What is Start Up with Seven Dials?
Start up with Seven Dials is an initiative developed by Seven Dials to celebrate and support budding UK brands that either launched or developed their business in the face of Covid-19, by offering the opportunity to operate from the iconic West End retail destination in summer 2021.
Start Up with Seven Dials Winners
Four London-based brands were selected from a pool of 30 entrants by a panel of industry experts including Krissy Turner, Shopping Editor at the Daily Telegraph; Tom Bottomley, Contributing Editor at TheIndustry.fashion & Retail Consultant; and Retail Director at Shaftesbury, Samantha Bain-Mollison.
Following an extensive judging process, lifestyle brand Tihara Smith has been selected as the official winner! We will launch our own pop up retail space in Seven Dials in summer 2021. 
An additional three runner-up brands were selected by the judging panel to also have individual retail space in Seven Dials:
Curated homewares brand Olive Jennings, as founded by designer Amy Harrison-Mason. Olive Jennings will bring its hand-made dried flower arrangements, bespoke room mists and sustainable home accessories to its pop-up space, along with its custom lifestyle and product photography studio offering.
Eco-friendly and artistic yoga brand KATI KAIA, which will make the pop-up space an oasis for visitors in Seven Dials. The pop-up will house KATI KAIA's natural, vegan yoga mats, newly launched Mala jewellery, and run a series of holistic workshops and activations.
Billi London, the world's first biodegradable tights, designed in London and made in Italy. Following extensive work on research and prototypes, the pop-up will be an important milestone for Billi London's co-founders Sophie and Marie in changing consumer behaviour towards tights and building awareness for its sustainable alternatives.
 All winning brands are a reflection of the Seven Dials community and its brand values including the emphasis on supporting creativity and independent labels.
Where is Seven Dials London?
Sitting just west of Covent Garden, Seven Dials is an iconic shopping destination in London's West End. Seven Dials is an escape the bustle of Central London and home to independent flagship store, beauty boutique as well as cafes, restaurants and bars. 
Tihara Smith in Seven Dials 
I am so excited to bring a taste of the Caribbean to Seven Dials this summer 2021. I am still in disbelief that I've won this amazing opportunity! A huge thank you to Seven Dials and the judging panel including Krissy Turner, Tom Bottomley and Samantha Bain-Mollison.
There's so much to do in preparation for summer, and I'm busy working in the background on new ideas! I'd also love to know what you'd like to see in the store so I can make sure it's an amazing experience for everyone ✨
Be sure to be following @tiharasmith on Instagram for more information and details in the coming weeks. 

I can't wait to see you all in Seven Dials! 🧡