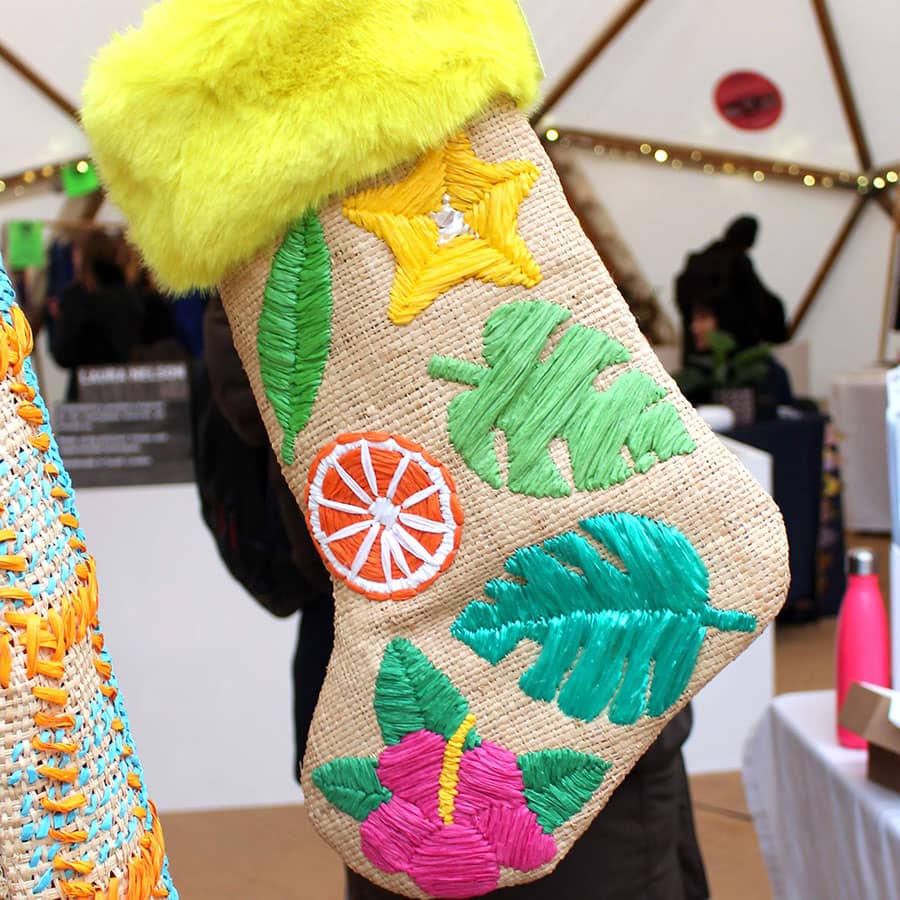 Christmas stocking fillers for ladies
Ideas to delight the recipient of your Christmas stocking.
You may have already bought all your gifts for your friends and family, but what about stocking fillers? If your family takes part in the fun Christmas activity of hanging up Christmas stockings and filling them with small gifts that you open up on Christmas morning, you might be looking for some stocking filler inspiration. If that's you, then you're in luck! Today, I will be sharing with you some stocking filler ideas from accessories to edible treats. All of these ideas are from a range of small businesses that you can buy from online - so you're ticking off gifts from your Christmas list plus supporting small businesses in the UK - it's a win win ✨
I've searched through the internet to find a range of fun stocking filler ideas, and I've included some of my favourites in this post. Of course, there are plenty of other amazing small businesses out there to support, especially throughout Christmas. If you want to shop small, and support small business, there are some great websites that list a curated selection such as Jamii, Not On The High Street, Etsy, Yard and Parish, Ebonyx, nuMonday, Folksy, Wolf & Badger, Lone Design Club and plenty more. Another great place to discover small businesses is Instagram - so have a look there too.
STOCKING FILLERS - ACCESSORIES
Accessories are a great stocking filler, one because they're small so they fit easily in any Christmas stocking! But also because there are so many options, so you can find the right accessory to suit any personality. The accessories in my collection include Tropical Enamel Pins, these are great make great stocking fillers for anyone that loves all things tropical. Another great accessory to include in a stocking is jewellery, you can find some beautiful pieces from Chalk Jewellery, Kam Creates and Astrid & Miyu.

STOCKING FILLERS - SELF-CARE
Another great stocking filler idea is any products that can aid in their self-care. From skincare essentials to fragrant candles. You could choose to go for their favourite skincare from
Narloa
,
The Glowcery
or
Earth to Earth Organics
, or hair products from
Bouclème
and
Afrocenchix
. There are so many amazing candle brands out there too, I've included
Selfmade Candle
as the are vegan friendly and cruelty free.

STOCKING FILLERS - STATIONERY
Stationery and desk accessories make a great stocking filler, as we approach the start of a new year, Christmas is a great opportunity to help your loved ones reach their new year goals with thoughtful gifts. The 'to do today' planner helps them keep track of all their to do's for the new year, plus as it's A5 size it will easily fit in their stocking. All the tropical notebooks are perfect for them to write down all their goals, whether it's starting up a new hobby or starting a new business!


STOCKING FILLERS - EDIBLE TREATS
Finally, everyone loves to receive their favourite treat in their stocking! Whether it's a sweet treat like candy and chocolates, a savoury treat or their favourite drink like a luxury coffee blend or loose tea leaves. Some great places to look for edible treats is Hotel Chocolat, Tea & Me, Dark Sugars, Sunmo Snacks & Pump Street Chocolate.
I hope you found some great stocking filler inspiration for your loved ones stockings this year!