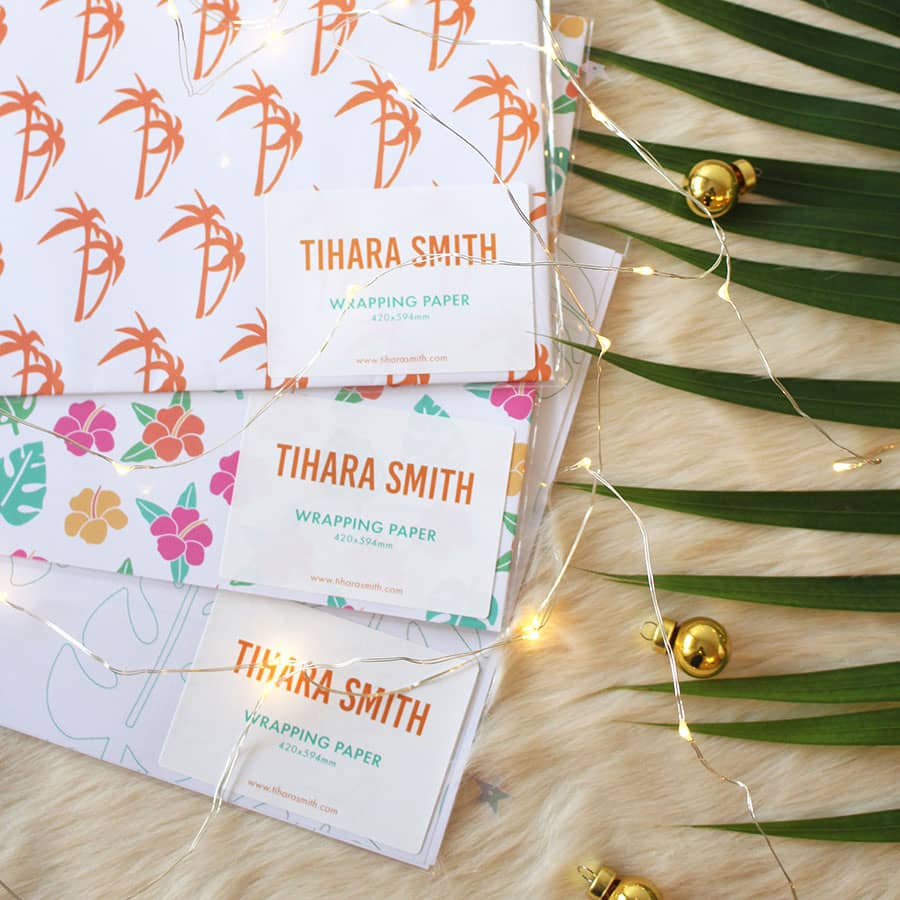 Gift Wrapping Unique Ideas
Creative gift wrapping inspiration.
By now, you may already have bought all of some of your gifts and are now thinking about tackling gift wrapping, so I'm sharing with you some of the creative gift wrapping inspiration I've found on the web. From using nature to embellish your gifts to making your own gift tags.
USE NATURE TO EMBELLISH YOUR GIFTS
One gift wrapping theme found on Pinterest is using nature in your gift wrapping. If you want to take your gift wrapping to the next level, but want to do so in a sustainable way, this trend for you. You can embellish your gifts with plants, leaves and dried fruit to add something different to your gifts and utilise the beauty that nature offers us. One option used by Melissa Selmin is by using dried orange slices or pepper berries, these definitely have a Christmassy feel to them. Must Love Roses also has some beautiful images of gifts with flowers and berries.
If you want to go a different way, you could also use tropical leaves and flowers in keeping with the Tropical Christmas theme! You could use leaves and flowers from your own house plants or garden, you can also sometimes find tropical leaves and flowers in bouquets from local florists and supermarkets. If you don't have access to fresh flowers, you could also go for dried flowers, like dried palms. You can find these online from sellers on Etsy, or you could try Little Deer who also have a great selection. These natural tropical embellishments can be paired with my tropical gift wrap, like the Large Monstera Gift Wrap or Hibiscus & Monstera Gift Wrap.
LAYERING GIFT WRAP
Design Love Fest have loads of fun and creative gift wrapping tutorials and inspirational images. One of the interesting ideas that stood out to me was the gift wrap layering. They wrapped the gift with one wrapping paper, and then layered another contrasting gift wrap over it with cut outs to create texture and interesting patterns. You could be really creative with this idea mixing bright colours with neutral colours, pattern clashing and using different shaped and sized cut outs to create loads of variations.
This technique is a bit more time consuming since you're essentially wrapping one gift twice, but if you use it sparingly with extra special gifts under the tree, it could look really striking. Apart from that, it's a fun festive creative project that you can work on by yourself, or with your fellow creative family members.
MAKE YOUR OWN GIFT TAGS
Another fun idea, and creative project you can work on, is creating your own gift tags for all your gifts. You can make them to match whatever gift wrap you choose, whether its a traditionally Christmas gift wrap, or a fun bright coloured tropical gift wrap! There are plenty of easy to follow tutorials on Pinterest, like this one from Oh So Beautiful Paper. They've created geometric gift tags, with a hexagonal squeeze punch, and finished them off with gold leaf.
You could also choose to make your gift tags even more personalised like Oh Happy Day and create fun, colourful typography gift tags using the initials of the recipient. If you have a lot of people in your household at Christmas, this can also help with identifying which gift belongs to each person! Again, this is a fun project to work on in the run up to Christmas and can also be done with kids in your family who enjoy crafts.
There even more ideas and tutorials on the Pinterest board, so be sure to check that out if you're looking for more inspiration. If you want to try some of these tutorials, or are just looking for something different for your gift wrapping this year, I have three different Tropical Gift Wrap designs that you can use featuring palm trees, monstera leaves and hibiscus flowers. If you use any of my gift wrap for your gifting this year, be sure to snap a picture and share it with me on Instagram!
Shop wrapping paper