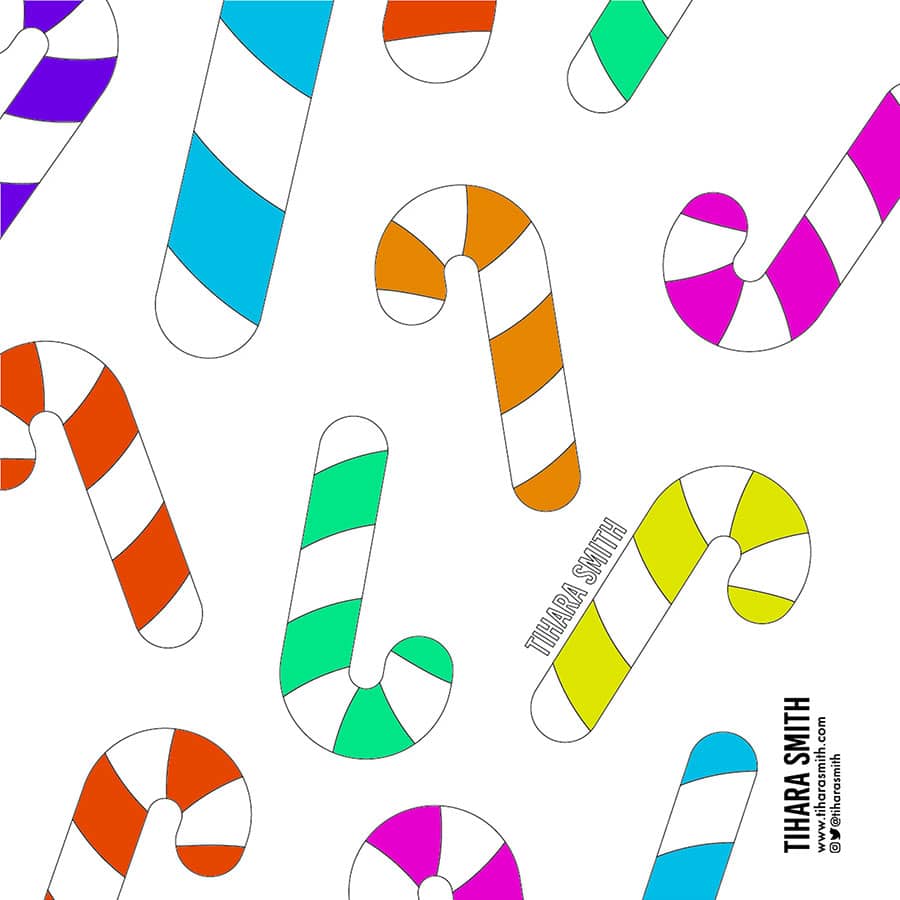 Mindful Colouring - Free Tropical Christmas Colouring In Page!
Have a 
mindful moment with our free Tropical Christmas Colouring In Page.
You may be preparing for Christmas Day - decorating, cooking or wrapping gifts for others. Or maybe Christmas is a lot smaller for you this year, so you're enjoying a more relaxed Christmas Eve than you're used to. Either way, you can use this mindful colouring page for a mindful moment - to take a much deserved break for yourself. Mindful colouring is the act of colouring in whilst bringing awareness to the present moment, focussing all of your attention on the activity of colouring. It is all about letting go of thoughts about the past or future and focussing on the present. Mindfulness practice has loads of great benefits, you can read more about it here.
Another great use for this free colouring page is as an activity for children. Children may be feeling restless in the lead up to Christmas Day due to all the excitement, so may need some fun Christmas activities to keep them entertained. As well as watching Christmas movies, and singing along to their favourite Christmas songs, they could also spend some time creating their own tropical Christmas masterpieces with this free colouring in page!
TROPICAL COLOUR INSPIRATION
However you choose to use your free tropical Christmas colouring page, one thing is for certain - you will need bright colours. Although not traditionally 'christmassy' I'm challenging you to create your own tropical Christmas candy canes using bright, vibrant colours inspired by the Caribbean. I've included a visual mood-board with beautiful pictures of Caribbean beaches, fruit and landscapes to inspire you.
COLOUR MEANINGS
If you're still stuck for which bright colours to use, here is some information about the meanings of different colours. Maybe you want to create a really tranquil and peaceful mood - then you can colour your tropical candy canes different shades of blue. Or you may want to create a really happy and positive piece of artwork, then you could alternate between yellows and oranges. Below are some basic colour meanings to help you create your tropical colour scheme.
Yellows - enthusiasm, happiness, positivity, bright, energising, sunshine, hope
Oranges - optimism, creativity, fun, vibrant, energetic, health, vitality, friendly
Greens - growth, nature, balance, renewal, abundance, wealth
Turquoise - healing, calm, fresh, wisdom, serenity, luck, patience
Blues - tranquility, peace, stability, refreshing, friendly, inspiration, reliability
Pinks - playful, caring, delicate, sweet, romantic, compassion, nurturing
GET YOUR FREE CHRISTMAS COLOURING PAGE
The free colouring page is in keeping with the Tropical Christmas theme - Tropical Candy Canes! They may not look so tropical outlined in black, but once you get your colours on their with pencils, pens or paints they start to look a lot more tropical. To download the page, just click the button below. If you don't have a printer at home, you can use a local printer or try online printing services such as Doxdirect.