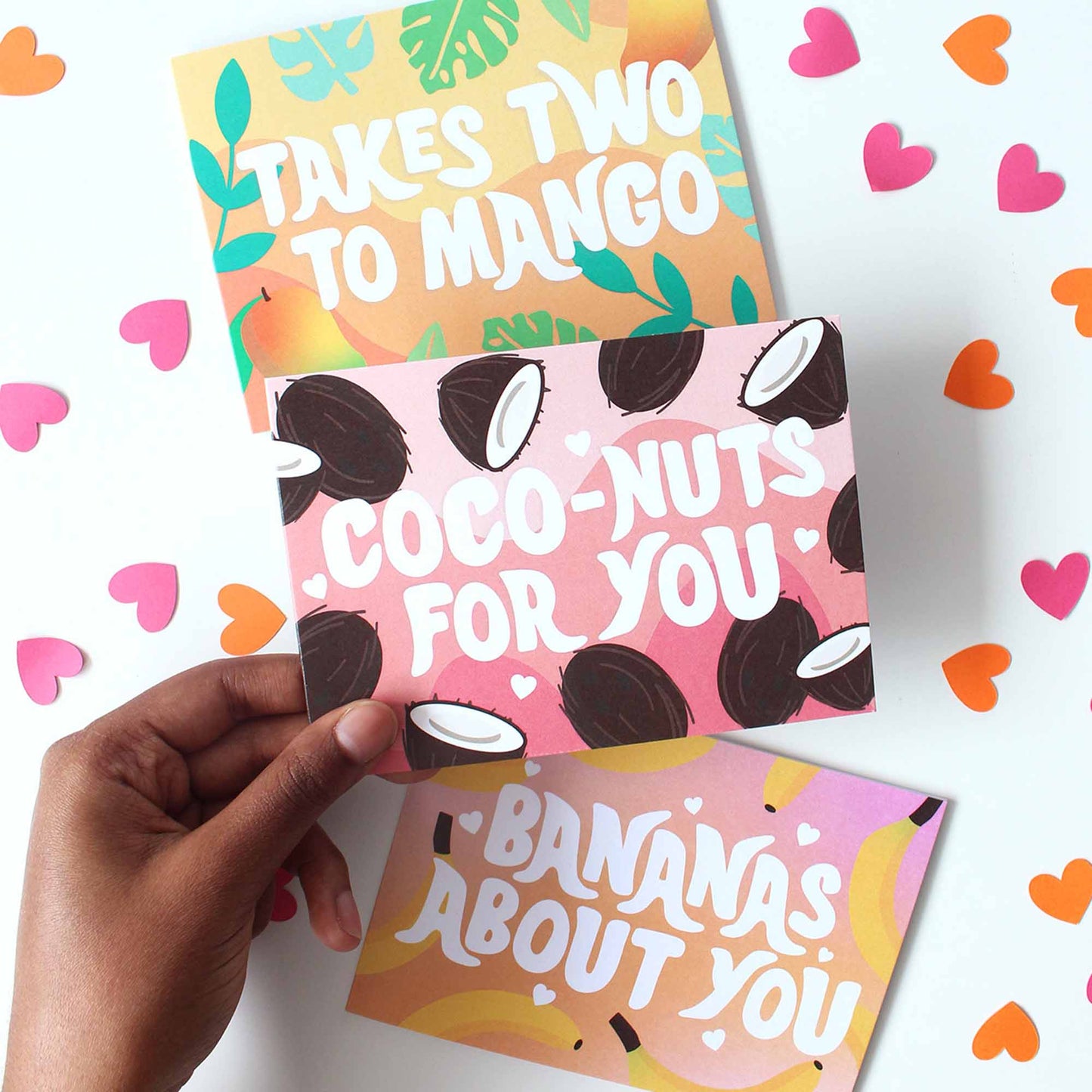 At Home Valentine's Day Ideas
At Home Valentine's Day at home, a list of ideas for how to spend it.
Celebrated every year on the 14th February, Valentine's Day is a day when people show their love and affection to the loved one's in their life. Although usually focused on romantic love, Valentine's Day can also be a day to celebrate other loves in your life. From valued friendships, family members and not forgetting yourself! 
One way people show their love and affection is through gifts, like chocolates, flowers or jewellery. But there are also other ways we can show our love and affection, like planning a fun activity to do together or cooking their favourite meal.
AT HOME VALENTINE'S DAY IDEAS To ENJOY
This year, you may not be able to spend time with your loved one's as usual, but you can still send them your love through the post with a handwritten message - and that's where our Valentine's Day cards and our list of at home Valentine's Day ideas come in !
I'm super excited to share my Valentine's Day cards with you and I hope you love them as much as I do! Spread the love with these tropical-inspired range of cards. All the cards in the collection are left blank so you can fill them with your own love notes. Write a love letter letting them know how much they mean to you, or write a list of reasons you love them or even get your Shakespeare on and write them a beautiful poem. After filling your Valentine's Day card with your heartfelt words, just pop it in the post so that they can still feel the love, even if distance separates you.
But sending a Valentine's Day card or love note is not the only way to celebrate Valentine's Day at home this year. There are loads of other fun ways to celebrate the holiday without going out. I've put together a list of ideas below. The trick to making them work is to really commit to them - sure, it's not ideal, but make the most of the situation and you're sure to still have a great day. These ideas are not just for couples, they can easily be adapted to do by yourself or with friends and family :)
Which at home Valentine's Day idea will you choose?
At home Valentine's Day ideas can be hard to think up, but if you plan ahead of time you really could win some brownie points from your other half, or better still give yourself a treat that you have been putting off. So don't put off loving every minute of your at home Valentine's Day this year.
PLAN A VIRTUAL DATE
If you can't be together in the same house this year, you can use technology to still 'see' each other. Using whichever video calling app you prefer, plan a virtual date! Choose a time for your date to make it official - you could even create a cute invitation. To make it even more special, you could plan an activity to do together during the virtual date like cooking a meal or playing a game.
HAVE AN INDOOR PICNIC
Spread a picnic blanket on the living room floor and prepare a delicious spread for an indoor picnic. You could cook your favourite foods, or if you aren't in the mood to cook, order in from your favourite restaurant.
You could check out some of our Caribbean inspired recipes for inspiration.
Set the mood with a playlist, or watch your favourite movie together during the picnic.
MOVIE MARATHON!
If you want to have a more chilled day, why not plan a movie or TV series marathon. Spend the whole day in your pyjamas and chilled out on the sofa. You could watch a string of romantic comedies or enjoy a movie series like Harry Potter, The Avengers or Back to the Future.
LEARN SOMETHING NEW TOGETHER
Sign up to a virtual class together, like cocktail making, painting or a cooking class, and spend an hour or more learning a new skill. A quick Google search brought up this virtual class from Mixology Events and these virtual cooking classes from The Cooking Academy.
If you'd rather do your own thing and not have to follow a class, you could also buy one of the many at home kits for a variety of activities. Some great ones I've found are the Doughnut Time DIY Kits, Sculpd Pottery Kit, The Workbench Ring Making Kit and Pizza Pilgrims Flying Pan Pizza Kits. There are loads more available - just have a search on the internet to find something perfect for you. Good places to start your search are Etsy, Not On The High Street and, of course, Google. If you're looking for even more cooking kits, try this guide created by Time Out.
Cook together at home
There's nothing quite as satisfying as cooking a homemade meal from scratch, other than making a homemade meal with a friend or a loved one. You can really make a day out of it too, from choosing what to cook to getting all fancy with dressing the table - taking out your best plates, cutlery, and maybe adding candles into the mix for that perfect finish.
And it doesn't have to be something complicated. How about trying out my homemade tropical chocolate bars? Very few ingredients, relatively quick to make, and with my recipe comes a free printable wrapper if you want to make them as gifts to give to someone special.
Candles for your at home valentines day table decor
A RELAXING SPA DAY
Pamper yourself at home with a relaxing spa day. This one's particularly great if you're spending the day by yourself. Take a nice long bubble bath, give yourself a manicure, pedicure (or both!) and relax with your favourite face mask. Treat yourself with luxurious beauty products by buying your favourite soaps, moisturisers and face masks beforehand. Or, why not make your own natural products by following a tutorial found on Pinterest.
I hope you found a great idea for how to spend Valentine's Day at home this year with your loved ones! Remember, even if you're spending the day by yourself, you still deserve to treat yourself so don't skimp on the love for you - you deserve it!
Wishing you nuff love!
Treat yo'self this valentine's Day