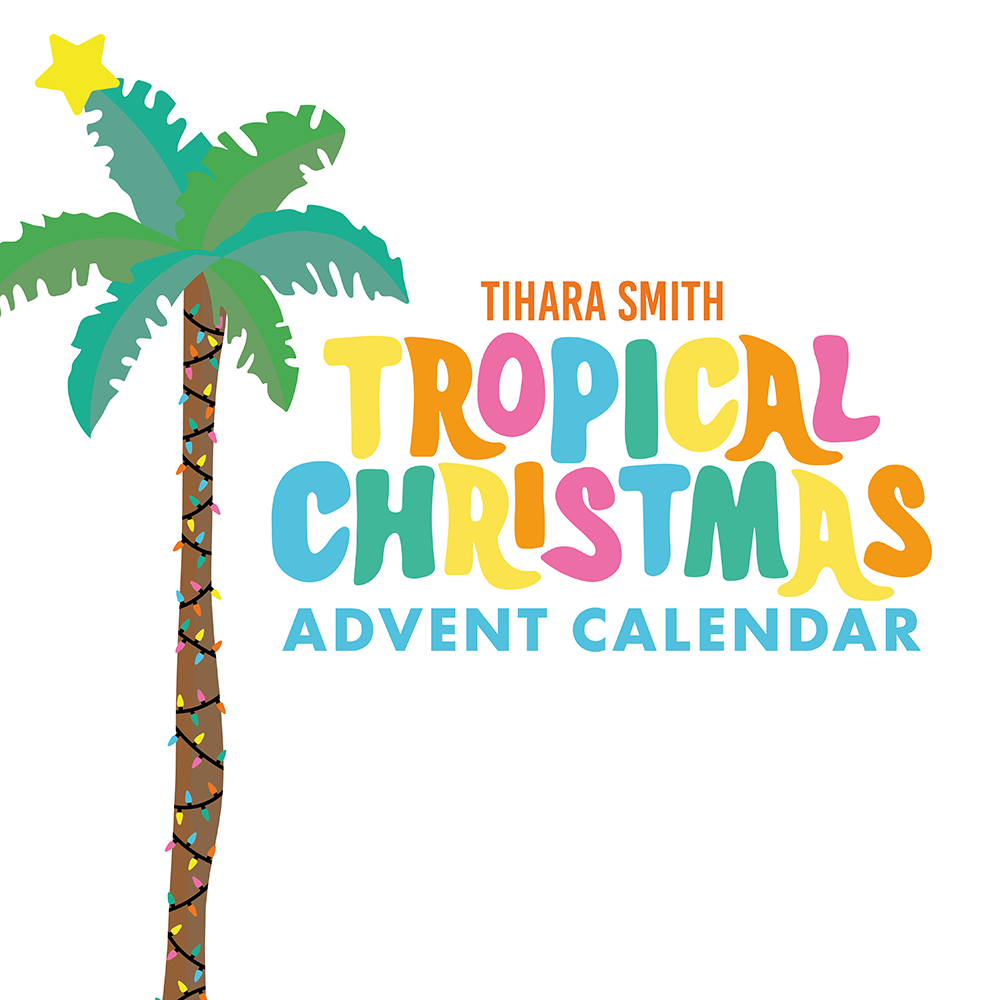 Tropical Christmas Advent Calendar!
Find out more about the Tropical Christmas Advent Calendar…
To celebrate the lead up to Christmas this year and for those of you missing out on your Caribbean winter holiday, I've put together a Tropical Christmas Advent Calendar! For 24 days, enjoy special discounts, freebies, recipes and Christmas inspiration to lift your spirits and get you in the mood for the festive season.
Although the tropical theme is not typical for Christmas, I thought it would be fun to add some colour and sunshine to our Christmas celebrations this year - all inspired by the Caribbean. This year has been a difficult year for us all, so I think we could all do with some uplifting and positive festivities. Even if it's just for a moment each day for the next 24 days, I hope this advent calendar can bring some light into your day.
WHAT ARE ADVENT CALENDARS?
Advent calendars have become a Christmas tradition that helps us to count down the days to Christmas from the 1st December every year. Most of us know the chocolate advent calendars that we had as children where we open up a door reach day to reveal a chocolate treat! In more recent years, advent calendars have evolved with more luxurious chocolate used from brands like Hotel Chocolat, brands creating beauty Advent calendars with different beauty treats hidden behind each day and people making their own advent calendars using tutorials online or creating digital advent calendars to share with friends and family.
Although Advent calendars are a fun way to celebrate the lead up to Christmas, it's important to remember the significance of Advent for Christians. The word 'advent' comes from the Latin word for 'coming toward'. Advent is a time where Christians prepare for and celebrate the time leading up to the birth of Christ. The idea of marking each day of Advent is thought to have come from Germany in the late 19th century.
HOW WILL THE TROPICAL ADVENT CALENDAR WORK?
For our Tropical Christmas Advent Calendar, from the 1st December to 24th December, instead of opening up a door to reveal a sweet treat, there will be a new door on the Advent Calendar revealing something exciting for that day! You can also follow me on Instagram to find out what is revealed. Look forward to special discounts, freebies in your orders, Christmas themed recipes, tutorials and inspiration to celebrate each day.
To get involved, all you have to do is follow @tiharasmith on Instagram so you're the first to know about the Christmas treat each day!
TROPICAL CHRISTMAS ADVENT CALENDAR: DAY ONE
As today is the 1st December, it marks the beginning of the Tropical Christmas Advent Calendar. You can find today's treat here on the website!
Sources & Further Reading:
A short history of the Advent calendar. Read more.
The history of the Advent calendar. Read more.