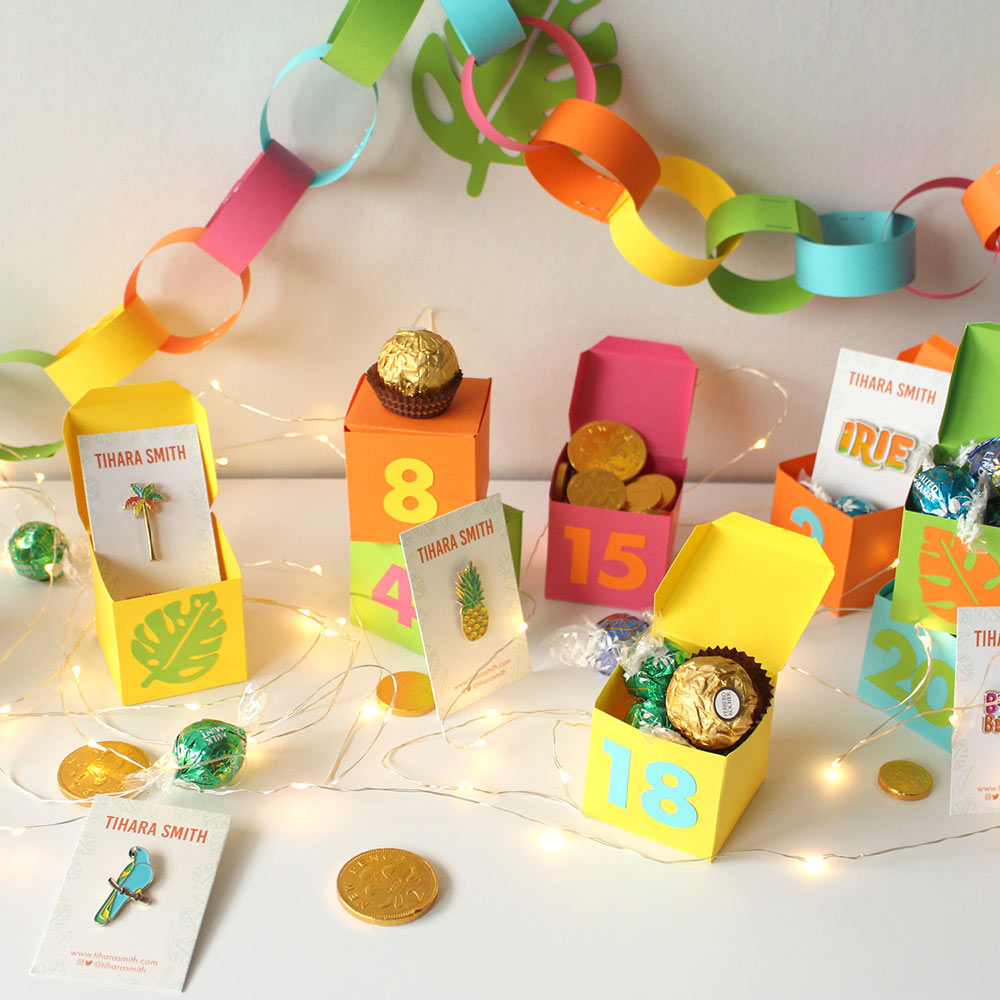 Make your own Advent Calendar!
Make your own Advent calendar with these tutorials…
With only a few days until the start of December, you may have already picked up your Advent calendar to start counting down the days to Christmas. Maybe you went for the chocolate filled printed calendar, or treated yourself to a luxury Advent calendar filled with your favourite beauty products. But, if you haven't had a chance to get your Advent calendar sorted this year, this blog post is for you!
If you want to save money by not buying an Advent calendar, or want to stay away from sweet treats in the lead up to Christmas as you're are saving yourself for mince pies on Christmas day, why not consider making your own Advent calendar? If you have young children in your life, this is an especially fun project for them, but Advent calendars aren't just for kids! Adults can have just as much fun creating their own advent calendars and filling them with your favourite treats (edible or inedible) or with festive activities to do each day in the lead up to Christmas.
I've been busy collecting my favourite Advent calendar tutorials on the web, and have collated them all in a Pinterest board for you all to explore. If you're not following me on Pinterest already, please do! I pin inspirational images from destinations in the Caribbean to home decor ideas and style inspiration.
You'll also find two Advent calendar tutorials that I've put together in the Pinterest board, both with a tropical twist
Paper Chain Advent Calendar
The first is a quick and easy colourful Paper Chain Advent Calendar tutorial. This is the tutorial for someone that wants to limit their chocolate intake, and prefer an activities based calendar. It's perfect for young children who can't eat too much sugar, but is also great for couples and families looking for activities to do together. All you need is some coloured paper, scissors, pens & an adhesive or stapler. Create a vibrant paper chain with 25 rings, one for each day from the 1st December right up to Christmas day. Before curling up and sticking each paper strip into a ring, write a Christmas activity, idea or uplifting quote on each strip to create a fun-filled Advent calendar. Each day when you cut off one ring, you can read what is written on that strip to do that day!
Advent Calendar Boxes
This tutorial is a lot more involved, but is a great creative project to complete with your family or by yourself watching your favourite Christmas movies or listening to your favourite podcast! It takes you through the steps of making your own colourful boxes (which can also be used a gift boxes for presents) and provides you with a PDF template to assist you. You can really make this project your own by opting for a minimalist approach, or going all out with festive decorations, illustration and embellishments! The great thing about this calendar is that you can fill it with whatever you want, buy some wrapped sweets, mini beauty products or Christmas ornaments to fill up your boxes, and open one each day to countdown to Christmas.
If you do make any of these tutorials, be sure to snap a photo and share it with me on Instagram. I can't wait to see your creative Advent calendars! I'll also be counting down to Christmas over on my Instagram with a special project that I've been working on for a while. Follow me over on Instagram and check my feed on the 1st December to find out more...