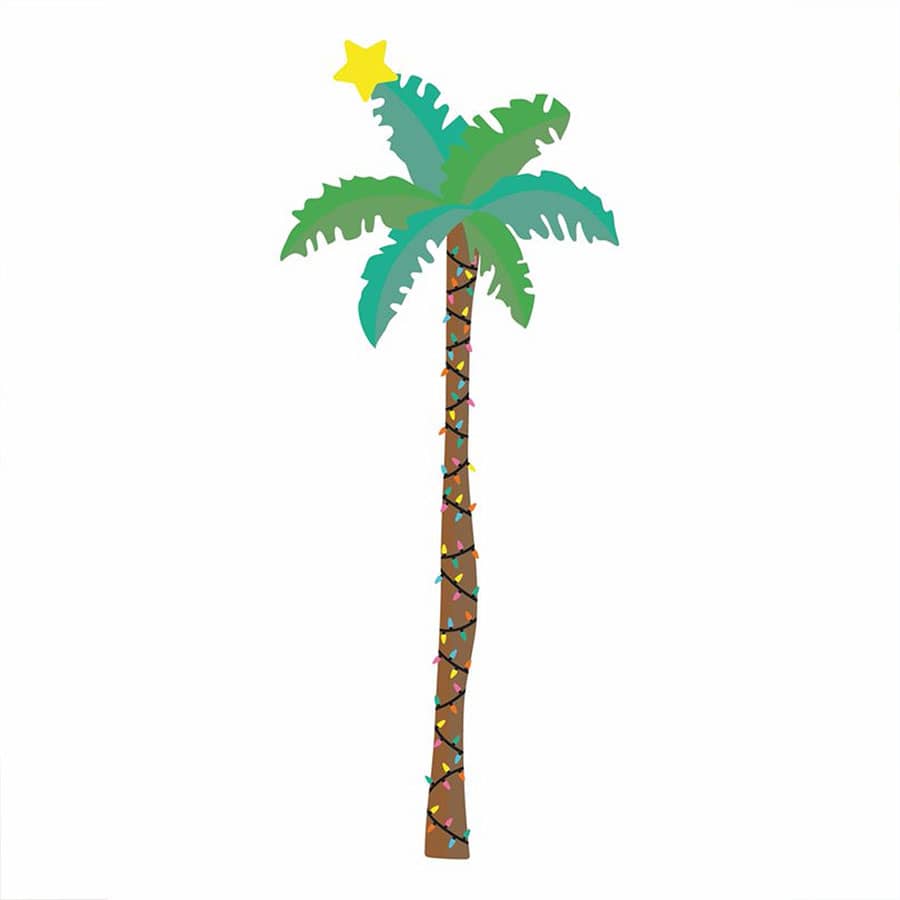 Free Christmas Palm Tree Wallpaper!
Give your phone a festive makeover with a free Christmas Palm Tree.
Give your phone a festive makeover with a free Christmas Palm Tree Wallpaper. Featuring the tropical Christmas Palm Trees that you can find on some of the Christmas Cards in the shop.
Although not typically seen at Christmas, when I was designing my Christmas card collection I really wanted to incorporate the tropical theme mixed with Christmassy elements. Thus, the Christmas Palm Tree was born! A tropical Caribbean palm tree with colourful Christmas fairy lights and a gold star on top ✨
If you're a lover of all things tropical, and are a fan of palm trees and tropical plants and flowers - you're in the right place - check out the shop some more products inspired by the tropical plants and flowers found in the Caribbean region including palm trees, hibiscus flowers and monstera leaves.
HOW TO DOWNLOAD YOUR FREE PALM TREE WALLPAPER
To download your free Christmas Palm Tree wallpaper just click the button below. This will download the photo to your browser, then you need to save this photo to your phone and set it as your phone's wallpaper!
Instructions on how to set a photo as your wallpaper varies depending on which phone you have, but here are instructions for iPhone users:
Open this website page on your iPhone, and click 'Download Wallpaper'.
This will open the wallpaper image on another page. Tap and hold on the image to bring up the menu, then click 'Add to Photos'.
Go to your Photos app and open the image. Click the share icon in the bottom left hand corner.
Scroll down, and tap on 'Use as Wallpaper'. Then move and scale the photo to your preference. I recommend pinching the photo to zoom it out completely and turning Perspective Zoom: Off.
Click 'Set' and choose whether you want your wall paper as your lock screen, home screen or both!
I love to see photos of everyone engaging with my brand, so if you've downloaded this wallpaper to use on your phone, please take a photo of your phone with it's new wallpaper (you may need somebody else's phone to take the picture!) and email it to me or share it with me on Instagram.
SHOP CHRISTMAS