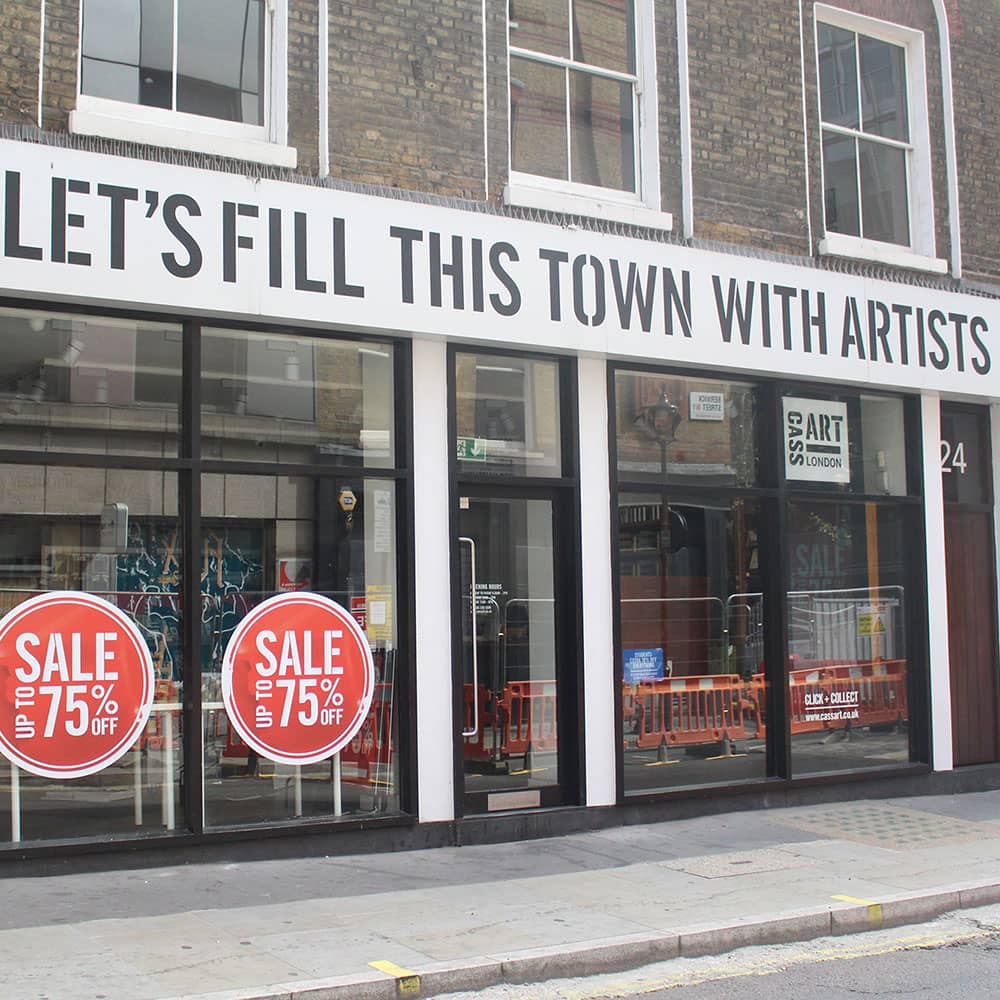 Creative Inspiration: Art Supply Shops in London
A list of some of the art stores that I buy my art supplies from in London…
As I know that many of you lovely people that follow my brand are also super creative and talented, I thought I'd share some of my favourite art supply shops in London. From paints to pencils to sketchbooks and portfolios, these stores have just about anything you need!
Cass Art
Address: Various UK Locations
Website: cassart.co.uk

Cass Art is one of the leading art supply stores in the UK. You will find pretty much any art product you need in their stores and on their website, including various papers, paints, pencils and portfolios. My personal favourite store is their flagship in Islington.
Cowling & Wilcox
Address: Various London Location (& one in Kent)
Website: cowlingandwilcox.com
Cowling & Wilcox have three stores across London, in Shoreditch (East London), Camberwell (South London) & Highbury (North London). They also have a wide range of art supplies in their stores and online. Their Camberwell store is the 'largest art shop south of the river', so great for any South Londoners!
London Graphic Centre
Address: Covent Garden,16-18 Shelton Street, London WC2H 9JL
Website: londongraphics.co.uk
A large art supply store in Central London. Over their two floors, they stock a wide range of art supplies, including pens, pencils, notebooks, paper, sketchbooks and portfolios. They also stock some great gifts for any creative friends or family memebers.
The Southbank Art Company
Address: 21 London Rd, Elephant and Castle, London SE1 6JX
Website: southbankart.co.uk
A local art supply store serving the Elephant and Castle area, including the creative students from nearby London College of Communication. Although small, they sell a good range of art supplies and offer a bespoke framing service.
Paperchase - Tottenham Court Road
Address: 213-215 Tottenham Court Rd, Bloomsbury, London W1T 7PS
Website: paperchase.com
Known for their stationery, gifts and gift card ranges, Paperchase also has a lot of art supplies to offer. Their flagship store in Tottenham Court Road is huge, and has a whole floor dedicated to art supplies. I especially enjoy looking through all the different papers they have to offer. You can also find their art supplies to order online.
YOU MIGHT LIKE