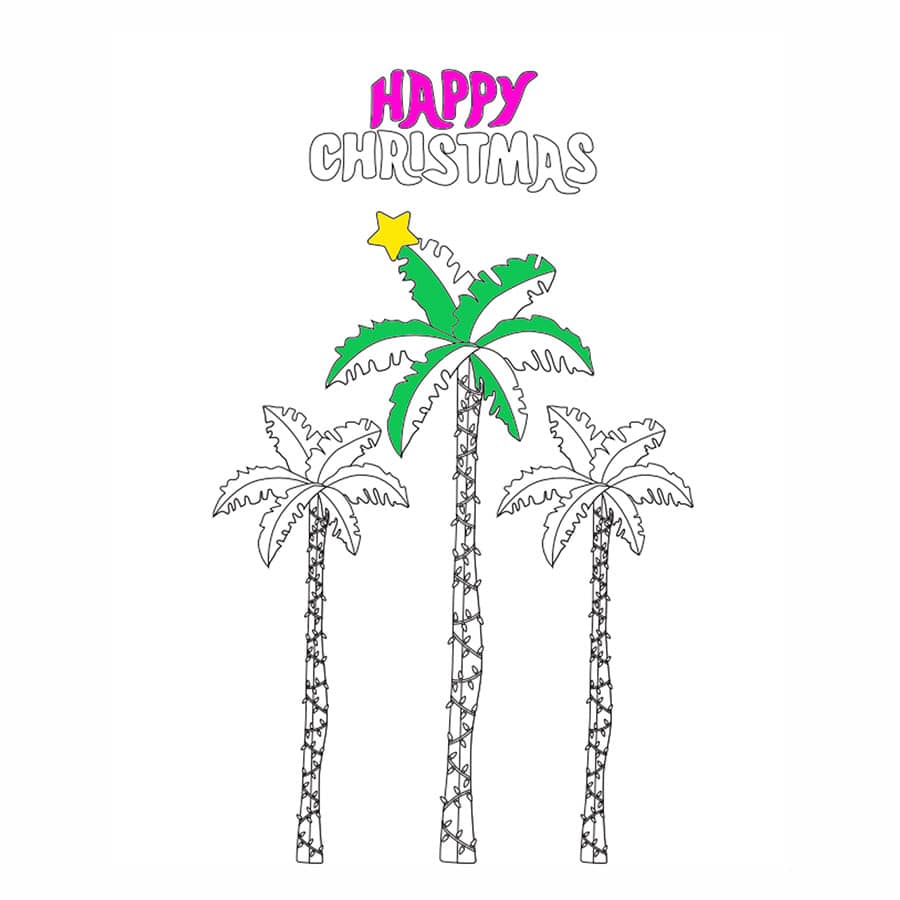 Free Mindful Christmas Colouring Page!
Free Mindful Christmas Colouring Page!
Often at Christmas, we give a lot to others, preparing the meal for Christmas day, buying gifts and writing Christmas cards, but can sometimes forget to give to ourselves! As well as treating ourselves to a few gifts at Christmas, we can also give ourselves the gift of relaxation and peace. So please enjoy my free Christmas colouring page. This colouring page can be printed for the kids in your life for a fun festive activity, but could also be printed as a colouring page for adults to use for mindful colouring. Mindful colouring is a great mindfulness activity to integrate into your day to bring about some peace, quiet and relaxation. Especially at the moment, with lots of things still feeling very uncertain, it is important to take some time for yourself to relax and unwind.
WHAT IS MINDFUL COLOURING?
Mindful colouring is the act of colouring in whilst bringing awareness to the present moment by focussing your attention on the activity of colouring. You can focus on the feeling of the pencils in your hand, the sound of the pencil on the page, the colours as they are applied to the paper and any feelings you may experience throughout the activity. Similar to mindfulness meditation, it is all about letting go of thoughts about the past or future and focussing on the present moment. The only difference is that instead of focussing on the breath, which is usually done during mindful meditation, you focus on the act of colouring. There are also other mindfulness activities that you can incorporate into your day such as mindful walking, mindful eating and mindful breathing.
BENEFITS OF MINDFUL COLOURING
Mindful colouring is thought to have a number of amazing possible benefits, such as:
Helping to reduce anxiety
Contributing to reduced stress
Promoting creativity
Improving sleep
Improving focus
HOW TO COLOUR MINDFULLY
Of course, you can sit down and just enjoy colouring in, but in order to make this activity a mindful activity you need to consciously engage in the act of colouring in. To begin colouring in mindfully, find a comfortable and quiet place to sit where you won't be disturbed. Make sure you have gathered all your equipment, including colouring page or colouring book plus coloured pencils or pens. Before you begin, take a few deep breaths to ground yourself, then begin colouring. Focus on the act of colouring, this includes the feeling of the pencils or pens in your hand, the sound of the pencil or pen as it scribbles across the page , focus on the colours as they are applied to the paper - are they vibrant or dull and does the pen bleed across the paper. During mindfulness you are encouraged to just observe your thoughts and feelings, but don't let yourself be swept away by them, just notice them and then let them pass by. Remember to be compassionate and kind to yourself, reserving any judgement. Your colouring in doesn't have to be perfect - there is no right or wrong way to colour mindfully, just enjoy the moment and be grateful to yourself for taking this time for you 😊
GET YOUR FREE CHRISTMAS COLOURING PAGE
The free colouring page is in keeping with the Tropical Christmas theme - the Tropical Christmas Palm Trees! Colour in the palm trees with your own bright and vibrant colour scheme, or keep it traditional with a festive red and green colour scheme. To download the page, just click the button below. If you don't have a printer at home, you can use a local printer or try online printing services such as Doxdirect.
Read more about mindfulness, try these articles from the NHS, Mind and Headspace.