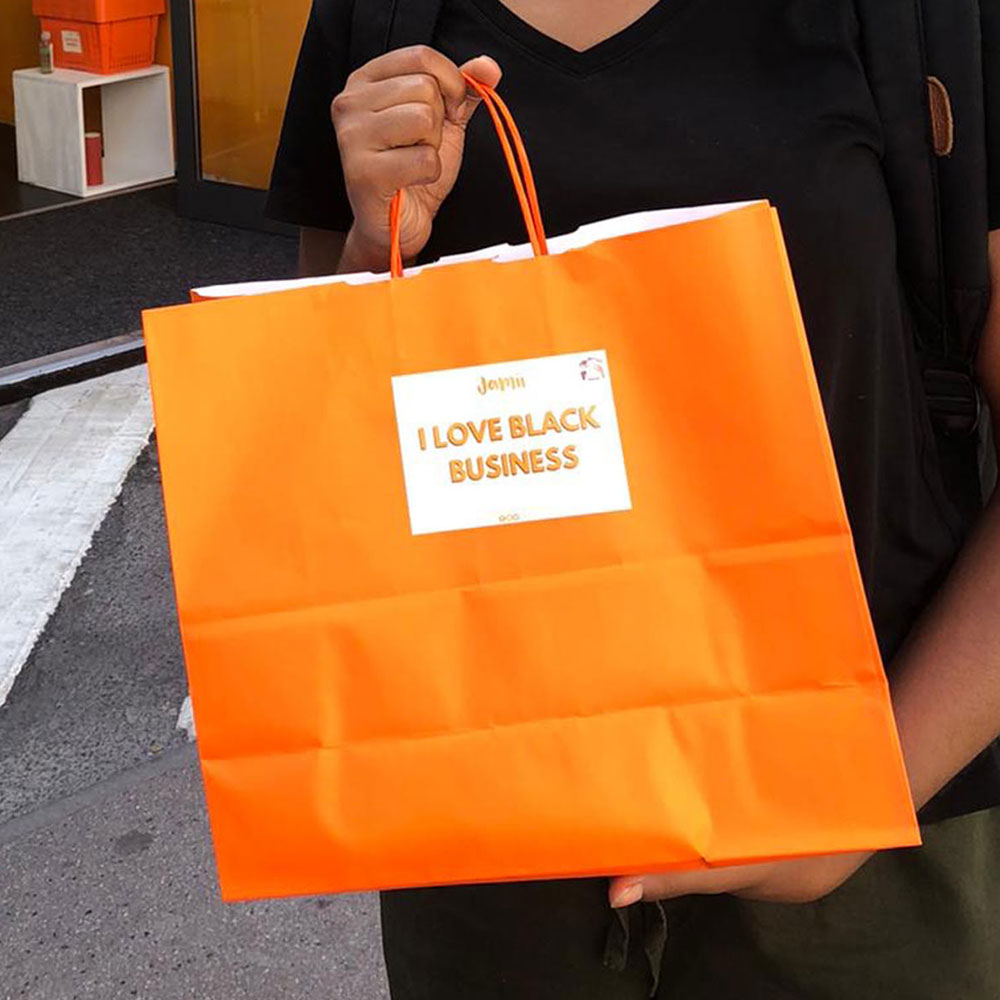 Black-Owned Businesses to Support this Black History Month
A list of black-owned businesses to support…
One way we can celebrate Black History Month is by supporting black-owned businesses. A great resource for finding black-owned businesses in the UK is Jamii, a discount card and discovery platform dedicated to making it easier for people to shop with independent black-owned businesses. In collaboration with Translate Culture, Jamii produced a consumer report to illustrate the economic impact of the Black Live Matters movement and initiatives like Black Pound Day. The report demonstrates the positive impact we can have as consumers when we shop mindfully and consciously.
However, supporting black-owned businesses doesn't just mean spending money, there are other ways we can support to help increase awareness of their brands and to give the person behind the business a boost of confidence! Activities like following their social media accounts, liking and commenting on their posts as well as sharing and recommending the business to a friend can all do wonders for a small independent business.
With that in mind, I've put together a list of some black-owned businesses in fashion, beauty, skincare and food to support this Black History Month and beyond!
NARLOA
Narloa is a plant based skincare brand creating products that use minimal plant, seed or earth derived ingredients. Narloa's products are vegan and cruelty-free.
BOUCLÈME
Bouclème is a haircare brand, specialising in products for curly hair. Using naturally derived ingredients, Bouclème create products to cleanse, condition and define curls.
BAMI LONDON
Bami London is an accessories brand based in London creating hand-stitched accessories inspired by genderless masculinity.
CARIBE'
Caribe' is a restaurant serving authentic Caribbean food based in Brixton, South London.
EARTH TO EARTH ORGANICS
Earth to Earth Organics is an earth friendly handmade skincare brand. All the products, made by husband and wife founders in the UK, are vegan friendly and with natural ingredients.
DORCAS CREATES
Dorcas Magbadelo is a UK based artist that creates statement pieces celebrating black women.
BERRY AND BRIE
Berry and Brie is a creative grazing company based in London creating grazing tables, boxes and platters with delicious, fresh produce.
ANTIDOTE STREET
Antidote Street is an online retailer that curates the best products created by passionate and knowledgeable makers for women with curly, kinky, afro or multi-textured hair.
NICHE TEA
Niche Tea creates luxury tea blends using whole leaf tea, each tea is blended for targeted health needs. Niche Tea is hand blended in the UK.
FLORA & CURL
Flora & Curl create plant powered haircare for all curl types using natural botanical ingredients.
THE GLOWCERY
The Glowcery is natural, vegan and cruelty-free skincare brand that uses fresh superfood ingredients.