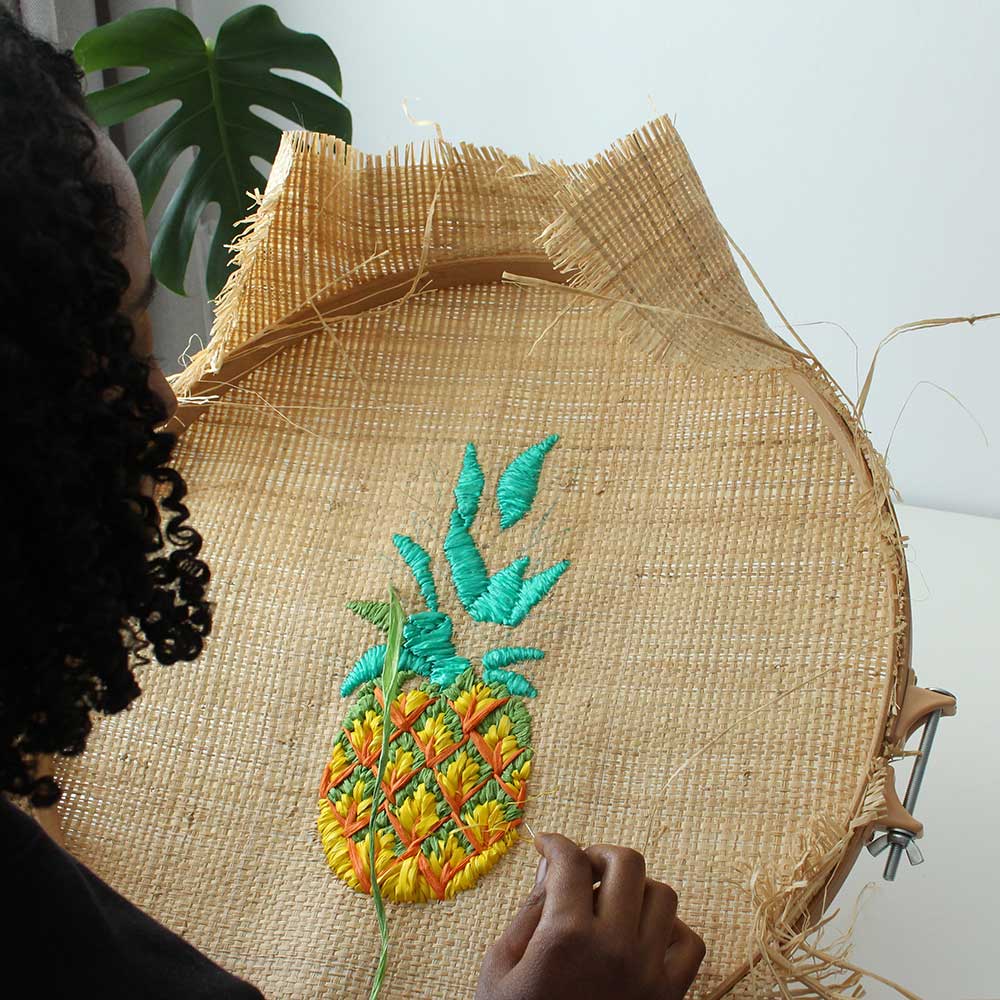 Behind the Design: Raffia Embroidery
Raffia Bags and Hand Embroidery Process
This post will take you behind the scenes of one part of the design process for creating raffia embroidered accessories!
My work is inspired in part by my Caribbean heritage. As a textiles enthusiast, one aspect that was very exciting to me was the traditional straw and embroidery crafts in the Caribbean. Growing up, I often found embroidered straw wall hangings, fans and bags around my Grandparents house that was brought with them to the UK from St Lucia and Jamaica.
Taking inspiration from these island souvenirs, I use the same embroidery technique to create words, patterns and motifs on my own accessories with a contemporary twist.
Castries Central Market
On my trip to St Lucia in 2019, I visited The Castries Central Market. It's here you can find a selection of local crafts, including wood carvings, handwoven straw baskets and hats, as well as a huge selection of locally grown food.

My E
mbroidery Creative Process
Once I have designed the overall shape of the accessory, I then start thinking about the embroidery artwork that would look best. I usually do this first through hand drawn sketches, and then transfer these over to my laptop to play around with placement.
This image shows how I worked on the embroidery placement for the raffia coat that was part of my graduate collection.
Once I have decided on placement, I then choose raffia colours and start embroidering! Using a large embroidery hoop, I complete each stitch by hand resulting in a colourful, bold and distinctive piece of textiles. The finished embroidery is then constructed together using a sewing machine to create the finish accessory, wall hanging or garment.