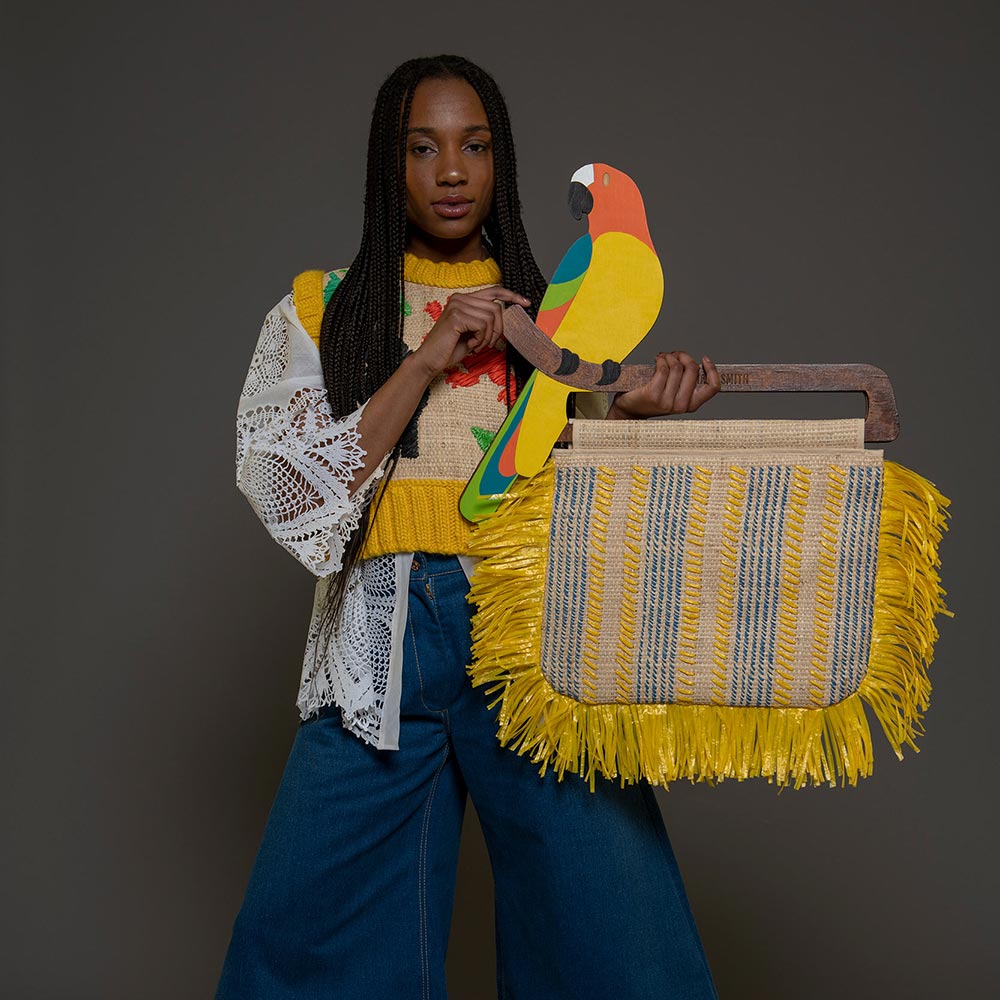 Behind the Design: Laser Cutting Bag Handles
How I use laser cutting as part of my design process…
One of the things that I enjoy doing with design is combining traditional making techniques with more contemporary techniques to create something really interesting. A lot of my work uses raffia hand embroidery, but I also combine this traditional textiles with laser cut handles to create an exciting final piece. I first explored this in my Graduate Collection, creating raffia bags with statement wooden laser cut handles.
This post takes you 'Behind the Design' to show you how I use laser cutting in my design and making process!
WHAT IS LASER CUTTING?
First things first, what exactly is laser cutting? Well, if you're not familiar with it, laser cutting is a technology that allows you to slice through different materials using a laser. It is typically used on materials such as wood, metal and acrylic but can also be used with certain fabrics and leather. Laser cutting is a relatively new technique, but has been adopted by many different fashion and accessory designers to create some really beautiful garments and accessories
THE PROCESS
After the research stage of the design process, I usually start sketching out ideas and drawing initial design of bags and accessories, thinking about what different techniques I want to use on each piece. Once I've finalised my accessories and bag designs, I then work on the laser cut element individually. For this post I'm going to focus on laser cut handles for bags. I draw up my laser cut handle design to scale digitally using a program like Adobe Illustrator. I might print this out on paper first to make sure that it's the right size, and that it's easy to hold and a hand can comfortably fit through the handle.
| | |
| --- | --- |
| | |

One of the things that I like about using laser cutting as part of my design and making process is that it allows me to work with local South London business LaserCut Works. So my next step, once my laser cut element is finalised, is sending them my artwork to explain my idea, and then once approved they work on cutting my design out of wood and laser-etching any details, like my logo. I go to their studio a few days later to pick up the final handles!
See a little bit more about how I work with LaserCut Works in the Instagram post below: