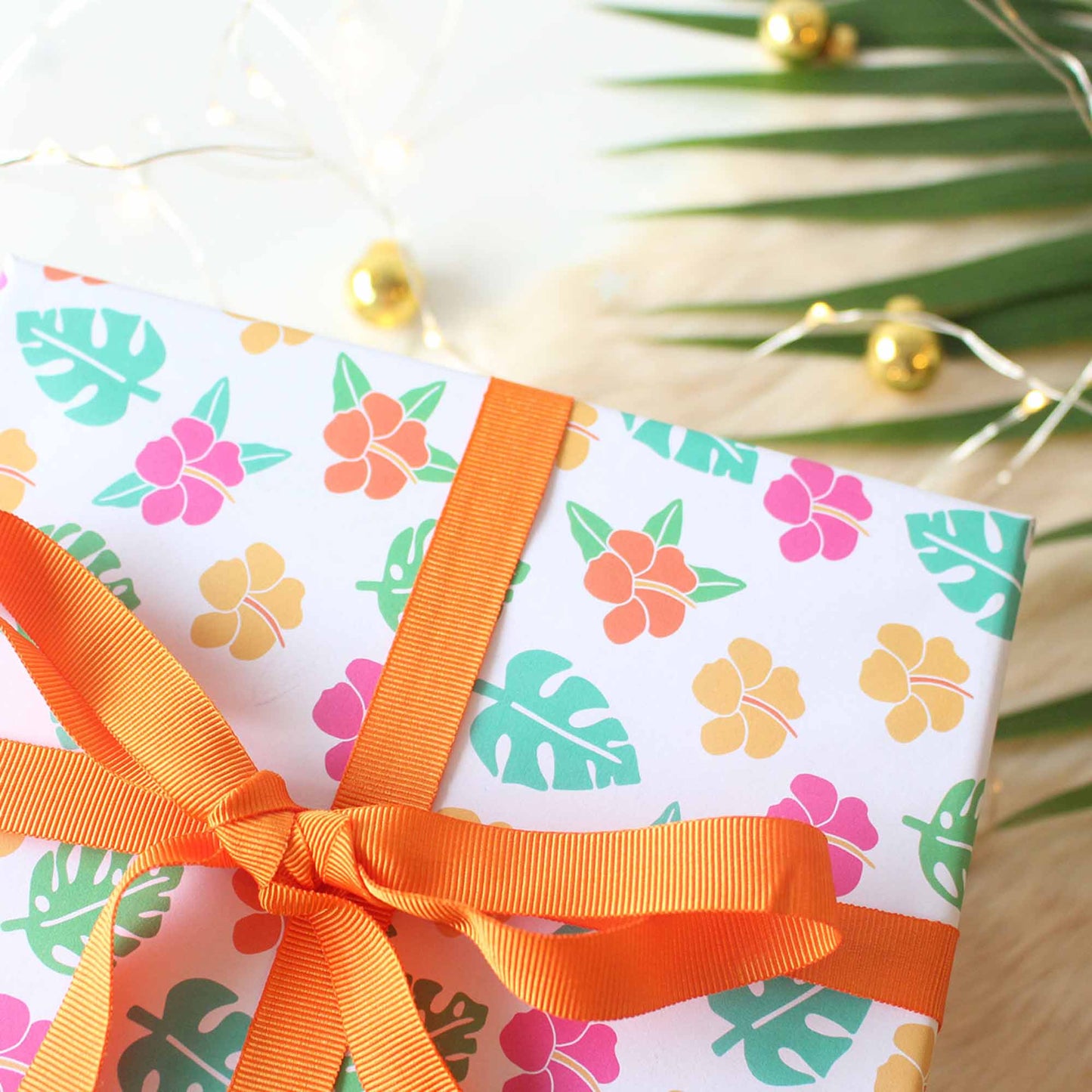 Tropical Christmas Gift Ideas
A list of tropical Christmas gift ideas...
If you're struggling for what to buy your friends, family and co-workers for Christmas this year, we thought we'd help you out with our List of Christmas Gift Ideas from our Caribbean-inspired collection ✨
Whether you're looking for Christmas gift ideas work friends will love or gift ideas for your family, we've put together a list of ideas we think any loved one will enjoy opening on Christmas Day!
Gifts for Stocking Fillers
Stocking filler gifts fit snuggly in your Christmas stocking on Christmas Eve, ready to be opened on Christmas Day. This selection includes some great stocking fillers for her and for him - small gifts that make a big impact! Add some Christmas-themed sweets for stocking fillers, like candy canes, to make it a real festive treat.
Stationery Gifts
Christmas gift ideas office staff will love - stationery! Tropical stationery perfect for getting organised in the new year with a touch of tropical to uplift their spirits. Also a great Christmas gift idea for a teenager, daughter, sister or mum who loves colourful stationery. 
Handmade Gifts
If you really want to spoil someone this Christmas, treat them to an original and unique Christmas gift with a handmade piece. Including our exclusive raffia wall hangings and hand-embroidered bags, these are stunning Christmas gift ideas handmade for your wife, girlfriend or significant other.
Statement Gifts 
For the person who loves to make a statement - these Christmas gift ideas include the pieces in our collection that feature statement quotes, bright colours and eye-catching elements. 
Story behind your statement gift
Presenting a gift with meaning will make the receiver see you have really given a great deal of thought about your gift. It could tell your or their story too and highlight something you or they are passionate about.
Christmas Gifts Finishing Touches
This is our selection of tropical Christmas gift ideas, but there are so many other gifts to choose from, so be sure to check out the shop to find the perfect gift for your loved one. 
If you want to take the stress out of Christmas wrapping why not treat them to one of our Christmas gift boxes - a personalised tropical gift set that is neatly packaged in a luxury Tihara Smith gift box. 
Still can't decide on which tropical Christmas Gift to get?
If you just can't decide what gift to go for, you can always give the gift of choice with a Tihara Smith Gift Card! This way they can choose their own perfect gift.
Whichever gifts you go for this year, we hope you have a wonderful festive season spending time with the people you love 🧡